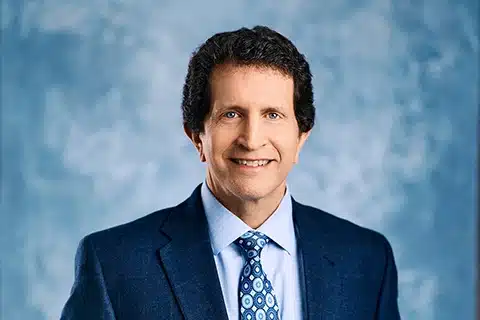 Providing state of the art technologies and convenience for our patients
Adult Joint Reconstruction
Commonly Treated Conditions & Procedures Performed:
David Wolff, MD, is a Board Certified and Fellowship Trained Orthopedic Surgeon specializing in Adult Joint Reconstruction. He has been trained in the latest advances in hip and knee surgery including robotic-assisted joint replacement. He has extensive experience caring for hip and knee arthritis as well as hip and knee replacements and revisions.
Dr. Wolff's goal each day is to improve the lives of his patients. He treats everyone as if they were his own family, and loves seeing his efforts result in pain relief and a better quality of life for his patients. Dr. Wolff completed extra training to develop skills for replacing hips and knees, and his practice is devoted to the care of patients' hip and knee arthritis.
When Dr. Wolff is not working or studying new techniques related to hip and knee replacement surgery, he can be found hiking with his camera in the great outdoors, playing pickleball or chess, or spending time with his wife, their grown kids, and dogs.
The Hospital for Special Surgery, New York – Hip and Knee Reconstructive Surgery
Case Western Reserve University, Cleveland, OH – Orthopedic Surgery
Case Western Reserve University, Cleveland, OH – Surgery
Northwestern University Medical School, Chicago, IL
University of California, Irvine – Biological Sciences
Fellow of American Academy of Orthopaedic Surgeons (AAOS)
Fellow of American Association of Hip and Knee Surgeons (AAHKS)
St. Mary's Foundation Board Member 2010 – 2019
Orthopaedic Surgeon with Orthopedic and Spine Centers of Wisconsin 2023 – Present 
Orthopaedic Surgeon with Dean – SSM Health (1995 – 2022) 
Backe HA, Jr., Wolff DA, and Windsor RE
Total Knee Replacement Infection After Two Stage Reimplantation: Results of Subsequent Two Stage Reimplantation.
Clinical Orthopaedics and Related Research 331:125-131, 1996