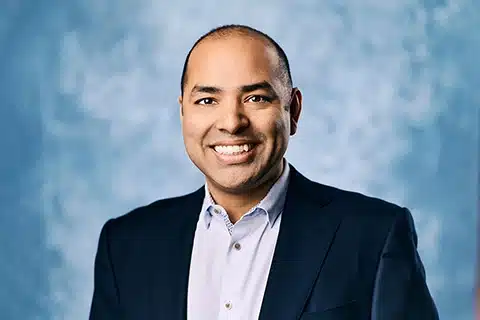 Providing state of the art technologies and convenience for our patients
Commonly Treated Conditions & Procedures Performed:
Kashif Ali, MD, is a double Board Certified and Fellowship Trained Orthopedic Surgeon specializing in Sports Medicine. He specializes in advanced arthroscopic techniques in treating shoulder and knee injuries, including rotator cuff disorders, ACL and meniscus tears. He also has extensive experience with  reverse total shoulder replacements, and revision shoulder replacement surgery. He is also certified in Mako robotic-assisted hip and knee replacements.
Dr. Ali's practice philosophy revolves around helping patients accomplish their personal goals. Having worked with athletes of all ages, he can tailor a treatment plan that aligns with the goals of each individual patient, whether they are an athlete who wants to return to a sport they love or to simply walk without pain. Dr. Ali looks forward to working with you to help you live a pain-free life.
Aspen Sports Medicine Foundation
AOTrauma Traveling Fellowship Hannover, Germany
Case Western Reserve University
Board Certified, Sports Medicine Subspecialty Certificate, American Board of Orthopedic Surgery (2017)
Board Certified, American Board of Orthopedic Surgery (2016)
Fellow Member, American Academy of Orthopedic Surgeons
St. Mary's Hospital Janesville Peer Review Committee Chairman (2023-present)
St. Mary's Hospital Janesville Medical Executive Committee Member (2023-Present)
St. Mary's Hospital Janesville Chief of Staff  (2021-2023)
Team physician, Evansville high school football team (2022)
St. Mary's Hospital Janesville Vice Chief of Staff (2017-2020)
St. Mary's Hospital Janesville Chairman Surgical Services (2020-2021)
Team physician, Aspen high school football team (2013-2014)
Publications & Presentations
Leland JM, Ali K
Hamstring Injuries. Leg Pain in Athletes
An Issue of Clinics in Sports Medicine, 2012 April; 31 (2): 263-272

Know & Go Shoulder Pain
St. Mary's Hospital Janesville Community Presentation
Janesville, WI
August 2022

Massive Rotator Cuff Tears: Evaluation and Treatment Options
SSM Health Department of Orthopedics Grand rounds
Madison, WI
January 2020

PSI vs. Traditional Total Knee Arthroplasty: Is there any benefit?
Aspen Valley Hospital Grand Rounds
Aspen, CO
July 2014

Eponyms in Orthopedic Surgery: A walk through history
Aspen Valley Hospital Grand Rounds
Aspen, CO
March 2014

The Painful Adolescent Hip: Clinical Evaluation & Treatment Options
Aspen Valley Hospital Grand Rounds
Aspen, CO
October 2013