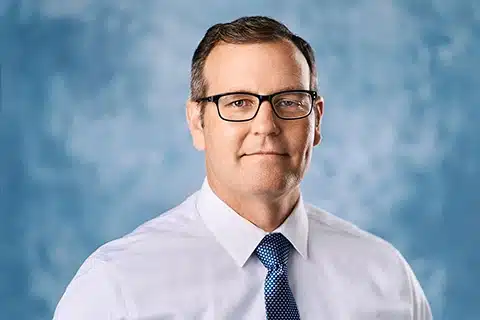 Providing state of the art technologies and convenience for our patients
Adult Joint Reconstruction
Commonly Treated Conditions & Procedures Performed:
Brian Steffin, MD, is a Board Certified and Fellowship Trained Orthopedic Surgeon specializing in Adult Joint Reconstruction. Dr. Steffin's practice has been focused on alleviating pain for patients who suffer from joint pain or injury. He has developed treatment techniques and trained with advanced technologies in order to best care for patients. He specializes in total joint replacement of the hip and knee, and has undergone additional training in robotic-assisted surgeries, performing total and partial knee replacements, as well as complex revision joint replacements. His scope of patient care also includes management of hip and knee arthritis and fracture care.
Dr. Steffin believes in a team-based approach toward patient care. It is important to develop good relationships to properly understand a patient's concerns and goals. Together, Dr. Steffin and his patients can work through both operative and non-operative approaches to help them achieve a desirable outcome.
Dr. Steffin's years of experience performing joint replacements have proven to be very successful at helping patients maintain and return to desired activities. He strives to keep himself up to date with the most current technology and techniques in this evolving field. He also feels this helps provide the best possible and most long-lasting solutions for each individual patient.
Dr. Steffin is married and has 3 children. He enjoys keeping up with his family's activities and loves to travel when able. He enjoys all kinds of outdoor activities and exercises regularly.   Dr. Steffin is also an avid cook.
Stanford University – Adult Reconstruction
University of Illinois – Chicago
University of Illinois – Chicago
Medical College of Wisconsin
University of Wisconsin – Madison
Team Lead joint replacement service line – St. Mary's Hospital – Madison (last 5 years)
15 years practice with Dean Medical Group and St. Mary's Hospital in Madison, WI